EXTEND YOUR BUSINESS BY A PROFESSIONAL WEBSITE.
Enable Your Business To Its Maximum Potential With ONLINE PRESENCE .
Whether you own or run a tourism company or you are a tour guide, You need a website that showcases your tours and connects you with your guests.
Contains a control panel for the possibility of changing the data and images at any time with the possibility of a subdivision of all the Tours or services for the field.
The site contains very powerful protection in the programming used in the language such as PHP & MySQL.
The control panel is coded in such a way that it is very easy to handle by any user
All designs contain all links to social networking sites, Google map, and a text message via our contact page
We design a different design for each client depending on the activity of his work based on the colors of his logo
All sites are encoded in - (htaccess + SEO ) Friendly with Search Engine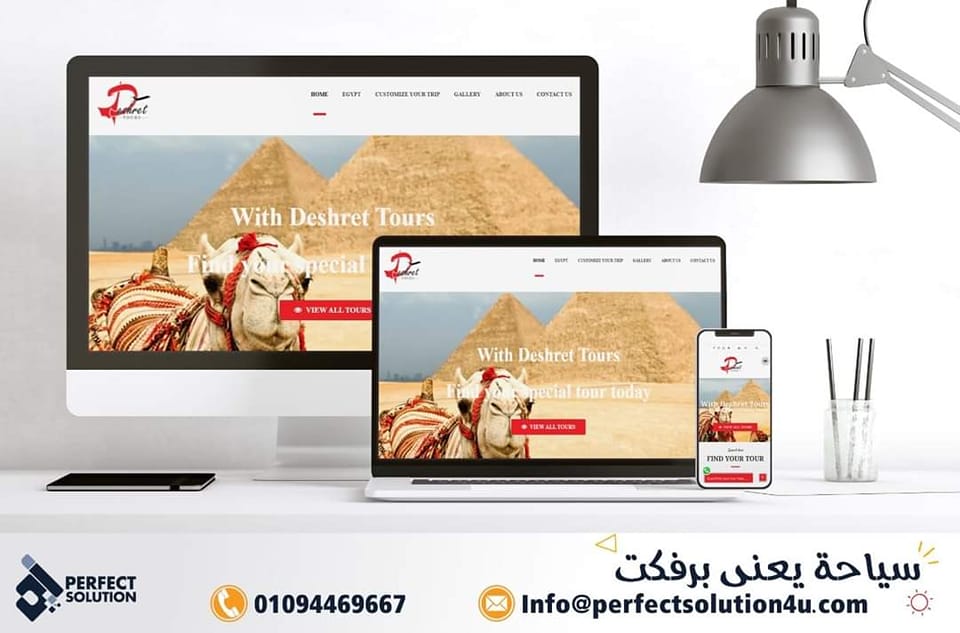 WEB HOSTING
Plan 1

L.E

1500
Disk Space : 1500 M.B
No Of EMails : 3
Bandwith: 10 G.B
Domain : 1 Free
CPanel : available
Request Plan
Plan2

L.E

2000
Disk Space : 2000 M.B
No Of EMails : 5
Bandwith: 20 G.B
Domain : 1 Free
CPanel : available
Request Plan
Plan3

L.E

3000
Disk Space : 4000 M.B
No Of EMails : 10
Bandwith: UnLimited
Domain : 1 Free
CPanel : available
Request Plan